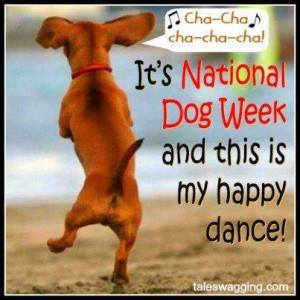 In 1928, Captain William Lewis Judy knew what the masses know today; he knew how much pets enrich our lives. His passion for dogs inspired him to establish National Dog Week with the following goals in mind:
A good home for every dog.
Elimination of stray dogs from the street
Better-informed dog owners
Consideration for dogs and all animals
Emphasis of the dog's use as companion and protector
Fair laws for dogs and dog owners
Respect for the rights of non-dog owners
This year marks the 84th anniversary of National Dog Week, proving that each year dog owners and enthusiasts continue to stand strong for the sake of our four-legged friends.
ENJOY YOUR WEEK!